| | | |
| --- | --- | --- |
| " | I should make one thing clear and I'll only say it once and then move on. We didn't cheat on that show. There was no plan to cheat on that show. I won that money perfectly honestly and fairly and squarely, and while I was sitting there in the centre of the studio, I did not notice any coughing at all. I was entirely unaware of it. As for the victims, I've heard a lot of people say that this is a victimless crime. Well actually there are victims, the three defendants were the victims, we should not have been found guilty on the evidence that was presented in court. We were found guilty on a very good story. Pieces of the jigsaw crammed together that were ill-fitting, and indeed pieces were missing and they were wallpapered over. We didn't do it. We really didn't cheat. I certainly did not cheat. In the middle of that room, I heard no coughing whatsoever. | " |
| | ~ Charles Ingram claiming to not have cheated | |
Charles William Ingram, a former British Army major from Derbyshire, was a contestant on series 10 of the UK version of the show, scheduled for broadcast on 15 & 18 September, 2001. After originally winning £1,000,000, the prize was cancelled after it was revealed that he cheated his way through most of the questions using sounds. As a result, the episodes that he appeared in were not actually broadcast until 21 April, 2003.
In the aftermath of the trial, Ingram contemplated suicide and was forced to resign from his job at the Army. He also became a novelist. To this day, Ingram still maintains that he and Diana didn't cheat, despite all the evidence that they did. He also has a Twitter account where he claims his innocence and discusses his political views. He and Diana are currently attempting to get an appeal.
Personality
| | | |
| --- | --- | --- |
| " | You are the most amazing contestant we have ever, ever had! | " |
| | ~ Chris Tarrant after Charles Ingram won the million, unaware of his cheating | |
During his second night on Millionaire, Charles Ingram flipped between answers erratically, appearing to settle on one answer before suddenly moving to another. For example, when asked who recorded the 2000 Craig David album Born to Do It, Ingram said he had "never heard of" David and appeared to go for a different option before moving to the correct answer after hearing Diana cough.
Despite all the evidence against him, Ingram has always claimed to have not cheated in the show, and that he didn't use the coughing to answer the questions. He also claimed to have taken time to answer the questions in an attempt to entertain the audience.
During his Millionaire performance, Ingram frequently laughed at some of Chris Tarrant's comments, such as when he said "Charles you haven't been sure since question two!". He also made fun of the scandal on The Weakest Link by pretending to cough.
While the press painted him as an idiot that couldn't have known the answers to his questions, in reality Charles is a very intelligent man. He had a degree in engineering and applied to be accepted into Mensa and succeeded, thereby putting him in the top 2% of IQs in the country.  Ingram said his discursive and apparently indecisive manner when answering questions was partly for effect and partly due to nervousness. "There was a degree of wishing to be good on television and be a bit dramatic. What I said, thinking outloud, and what I actually meant were not the same thing. It was a very stressful period."
The producer and decision-maker on the night, David Briggs, maintained a low profile throughout the case and did not testify in court. Almost all Celador employees present on the night, who made up most of the prosecution witnesses, said they became suspicious early on during the second night as Ingram's performance on the first night had confirmed their pre-show beliefs that he was unintelligent and would not last long. In court, Tarrant described him as "Tim nice, but dim". To refute the allegations, Ingram took an invigilated IQ test shortly before the trial, and was found to have an IQ that lies within the top two per cent of the population (it allowed him to join Mensa). Ingram, who is highly qualified, has repeatedly suggested success on the show is more about knowledge than intelligence.
It was suggested in the media that Ingram took a considerable amount of time on the second night - on one question almost 15 minutes - to answer each of the questions. Such was the rumour-mill, The Sun reported he had been in the hot seat for three hours on the second night. Police investigators were reportedly keen to learn whether this may have been a delaying tactic to allow someone outside the studio to look up the questions on a computer or the internet, before sending a text message to a mobile phone held by an audience member. The audience member would then cough corresponding to one of the four options.
In fact, and including any delay caused by the host who does much of the talking and controls the situation, the time between the questions given (flashed-up on screen) and answers accepted (green light highlighting correct answer) on the second night were as follows:
Q8. 1 minute 1 second.
Q9. 48 seconds.
Q10. 4 minutes 11 seconds (Used 50:50 lifeline).
Q11. 2 minutes 6 seconds.
Q12. 1 minute 47 seconds.
Q13. 1 minute 4 seconds.
Q14. 4 minutes 6 seconds.
Q15. 5 minutes 21 seconds.
A subjective analysis of the uncut recording broadcast on ITV2 shows that of the above time, Ingram was responsible for considerably less than ten minutes. On the first night Ingram played, an earlier contestant took 24 minutes to give an answer.
From the beginning, Celador has been concerned about the possibility of someone cheating all the way to the top prize, and introduced elaborate security measures from the start. During recording, one camera is permanently trained on the contestants' faces to check that they don't look away for signals from the audience. Another camera watches friends or relatives in the audience to ensure they are not sending signals. As an additional precaution, players are always positioned with their backs to any supporters in the audience.
With the plethora of cameras recording the show, it seems a shame, if not odd, that Celador had no visual evidence of Whittock coughing.
Early life
Childhood and School Days
Charles Ingram was born on August 6th 1963 in Shardlow, Derbyshire, the son of the retired RAF wing commander John Ingram and his wife, theatre set designer Susan. His father's Wellington bomber, operating with 103 Squadron from RAF Elsham Wolds, had been shot down around 20 or 21 September 1941; he was taken as a POW, while two of his crew were killed.
Ingram's parents divorced when he was young and he spent most of his education years boarding privately at Oswestry School in Oswestry, Shropshire. There he was a member of the Combined Cadet Force and completed the Duke of Edinburgh Silver Award. He went on to obtain a BSc in civil engineering from Kingston University.
Life in the Army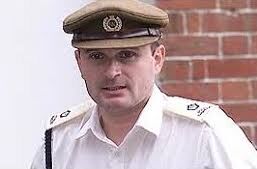 In 1986, Ingram trained for the British Army at Sandhurst and was commissioned as an officer in the Royal Engineers. He was promoted to the rank of captain in 1990, and major in 1995. In 1998, Ingram was sent to Banja Luka in Bosnia for six months on United Nations peacekeeping duties.
He graduated from Cranfield University with a master's degree in corporate management in August 2000. He was ordered by the Army Board via letter to resign his commission on 20 August 2003 and give up his rank of major.
Marriage
Ingram met his wife, Diana, while she was training to be a teacher at Barry College in Wales. The two became engaged during his first posting with the Royal Engineers in Germany. They married in November 1989 and had three children.
WWTBAM Run
Background
Prior to Charles Ingram's appearance on the show, his wife Diana had appeared on the show and won £32,000. Prior to that, her brother Adrian Pollock (who was obsessed with the show) appeared on the show and also won the same amount of money.
Charles had first appeared on Millionaire on 27 January 2001, but didn't make it to the Hot Seat. He and Diana also appeared on Millionaire Couples on 24 March 2001, but didn't make it into the Hot Seat. On September 9th 2001, having practised with a Fastest Finger First button of his own invention, Charles quickly managed to get into the chair opposite Chris Tarrant for the big money prize. He said that the plan was to "get a million between them".
Fastest Finger First Question
Fastest Finger First Question
Put these words in the order they occur in the title of the Agatha Christie thriller.
• A: Nile
• B: On
• C: Death
• D: The
From the 8 remaining contestants, 7 got it right, but Charles (with a time of 3.97 seconds) was the fastest to correctly answer C-B-D-A, making it into the Hot Seat.
Charles's Run to the Million
The descriptions to each question are based from the ITV documentary Who Wants To Be A Millionaire: Major Fraud.
Night 1
On the first night of his game, when he got into the hot seat, he got through the first four questions without using any lifelines. On the fifth question, he still didn't use a lifeline, but took a while to answer. On question 6 he used his Ask the Audience lifeline, and then used his phone a friend on question 7. After 7 questions, he won £4,000 but then the show ran out of time, so he had to return the next day to continue.
£100 (1 of 15) - Not Timed
On which of these would you air laundry?
• A: Clothes dog
• B: Clothes horse
• C: Clothes rabbit
• D: Clothes pig
£200 (2 of 15) - Not Timed
What name is given to a person who is against increasing the powers of the European Union?
• A: Eurosceptic
• B: Eurostar
• C: Eurotrash
• D: Eurovision
£300 (3 of 15) - Not Timed
What is butterscotch?
• A: Shortbread
• B: Pavement game
• C: Garden flower
• D: Brittle toffee
£500 (4 of 15) - Not Timed
Which of these is the nickname for a famous Scottish army regiment?
• A: Black Cat
• B: Black Widow
• C: Black Sea
• D: Black Watch
£1,000 (5 of 15) - Not Timed
The Normans, who invaded and conquered England in 1066, spoke which language?
• A: German
• B: Norwegian
• C: French
• D: Danish
£2,000 (6 of 15) - Not Timed
In 'Coronation Street', who is Audrey's daughter?
"

Ask the Audience

" lifeline used.
• A: Janice
• B: Gail
• C: Linda
• D: Sally
Ask the Audience Results: A: 4% • B: 89% • C: 3% • D: 4%
Charles did not know, so he used his first lifeline, He asked the audience, which gave a resounding 4-89-3-4 vote. Charles went with the audience, and won £2,000.
£4,000 (7 of 15) - Not Timed
The River Foyle is found in which part of the United Kingdom?
"

Phone-a-Friend

" lifeline used.
• A: England
• B: Scotland
• C: Northern Ireland
• D: Wales
Charles did not know, so he decided to phone his friend Gerald, who was 99% sure it was Northern Ireland. He went with him and won £4,000. Then, the klaxon called time and Charles would return on £4,000 with 1 lifeline still available.

Having watched and recorded several episode of Who Wants to be a Millionaire?, the Millionaire team thought that if you used two of your lifelines by the end of the night, you've usually struggled up to that point and you're expected to last only a couple of questions and be gone. The host Chris Tarrant thought that Charles chances of winning £32,000 were the chances of going to the moon in a rocket[1]. Since he only had one lifeline left Chris expected Charles to get to £16,000 and be on his way. He was in for a big surprise...
Meanwhile, Charles and his wife Diana Ingram, who accompanied Charles in the audience called one of the Fastest Finger Contestants. Tecwen Whittock, who would appear on the next show that night. It is here, it is alleged, where Tecwen joins the Ingram's scam to cheat to the million, and this is where the "Major Fraud" begins. Diana Ingram later claimed she alone had spoken with him and purely to wish him good luck.
Night 2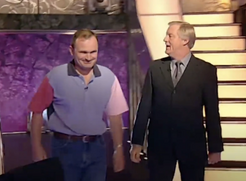 On the next night, before starting the game, Chris asked Charles if he had a strategy. Charles said that he was a little defensive on the last show so he's going on the counter-attack. In fact, this reply, given the actual facts of what happened on the previous night, is incomprehensible. It appears that Ingram was simply setting the scene for what he was about to do. In saying that he was 'too defensive' on the previous night, Ingram also said that he had been too negative and had talked himself out of the answers which 'I knew'. However, this is simply false as in regard to the question concerning Coronation Street, Ingram said outright "I have never watched it...I don't know the answer". He certainly didn't, as he claimed, talk himself out of that answer because he had no clue as to what it could be. The second question on which Ingram used a lifeline, had him saying exactly the same thing. The question was 'In which part of the UK is the River Foyle?' Ingram's response was 'I have never heard of it'; again, it should be noted, he never talked himself out of an answer. He said conclusively that he didn't know the answer, and this is why he needed to use his 'phone a friend' lifeline. Ingram's claim that he was going to be more positive, it seems, was simply an attempt to forewarn that should his answers or behaviour be deemed erratic, it was because he was being more 'attacking'.
What everyone did not know was that his real strategy was to cheat. On nearly every question that night, he would try to say all four choices by giving a humourous comment on each of them. Then Tecwen, who's the FFC seat right behind Charles, would cough immediately after Charles said the correct answer. During the later questions, Charles chose to play it safe and check around all the answers multiple times leading to more constant coughing from Tecwen.
£8,000 (8 of 15) - Not Timed
Who was the second husband of Jacqueline Kennedy?
• A: Adnan Khashoggi
• B: Ronald Reagan
• C: Aristotle Onassis
• D: Rupert Murdoch
Charles immediately thought it was Aristotle Onassis, and Tecwen coughed immediately after Charles said his name. After two coughs, Charles was confident and went for it.

£16,000 (9 of 15) - Not Timed
Emmenthal is a cheese from which country?
• A: France
• B: Italy
• C: Netherlands
• D: Switzerland
This is the only question of the night that Charles knew the answer to without getting help from Tecwen.

£32,000 (10 of 15) - Not Timed
Who had a hit UK album with 'Born To Do It', released in 2000?
"

50:50

" lifeline used
• A: Coldplay
• B: Toploader
• C: A1
• D: Craig David
Charles and Tecwen were unsure of the answer, so the plan was out the window[1]. Charles used the 50:50 and was left with A1 and Craig David, but still had no clue as to which he should go for and Tecwen was unable to help them. Knowing that her every move was being recorded, Diana Ingram, who was in the audience, took a huge gamble and coughed when Charles was musing over Craig David, hinting that was the correct answer[1]. After believing for a long time that it was A1, Charles changed his mind and went with Craig David.

£64,000 (11 of 15) - Not Timed
Gentlemen v Players was an annual match between amateurs and professionals of which sport?
• A: Lawn tennis
• B: Rugby Union
• C: Polo
• D: Cricket
As the cheats play for more money, the coughs become more constant. Charles checked all the answers and two coughs from Tecwen told Charles it was Cricket[1].

£125,000 (12 of 15) - Not Timed
'The Ambassadors', in the National Gallery, is a painting by which artist?
• A: Van Eyck
• B: Holbein
• C: Michelangelo
• D: Rembrandt
It took two coughs from Tecwen for Charles to be certain that it was Holbein. At this point, the gaps between Tecwen's coughing and Charles being certain of an answer started becoming shorter. The team has stated that if Charles had chosen to walk away at that moment, he likely would have got away with it as they wouldn't have had much evidence that he was cheating. However, despite it being believed that the Ingrams had chosen a point to stop, greed took over and Charles chose to keep going[1]. As a result, a lot more coughs (Tecwen started coughing more constantly from this point) were caught on tape providing the Millionaire team with enough evidence to prove their cheating.

£250,000 (13 of 15) - Not Timed
What type of garment is an Anthony Eden?
• A: Overcoat
• B: Hat
• C: Shoe
• D: Tie
This was another question where Tecwen did not know the answer, so he decided to ask one of the Fastest Finger Contestants next to him if he knew[1]. The contestant Tecwen asked was Tom Lucy, who started becoming suspicious after Tecwen asked him. Tom thought that Tecwen turned towards him and asked him just for something to say but once Charles made it to the million, as Tom knew the answer to both the £250,000 and £1,000,000 questions, he knew exactly what was going on for sure[1].
Tom/Tecwen conversation caught on tape:
Tecwen: What's that?
Tom: It's a hat.
Tecwen: That's what I thought.
Tom: Geez...I wish I was up there.
Tecwen: You ever worn one of them?
Tom: I haven't but Anthony Eden wore them - very popular in his days.
Armed with the answer, Tecwen was ready. On this question, it took three coughs this time instead of two for Charles to choose hat. At this point, the two men were starting to overdo it[1].

£500,000 (14 of 15) - Not Timed
Baron Haussmann is best known for his planning of which city?
• A: Rome
• B: Paris
• C: Berlin
• D: Athens
On this question, Charles nearly blew the scam. Right off the bat, he thought it was Berlin simply because Baron Haussmann was a German name. This was wrong, leading Chris Tarrant to reply "Charles ten minutes ago, you thought it was A1." He forgot to slowly say all the answers, not giving Tecwen a chance to help. Tecwen then took a huge risk by coughing and loudly whispering 'No!'. He broke the code by creating a signal that meant that Charles was about to give an incorrect answer. But Charles continued to think it was Berlin, so Tecwen made a new signal, a nose-blow, trying to tell Charles that it was the all-stop signal. When Charles rules out Paris, Tecwen coughed hinting that it was correct, stopping Charles mid-sentence. Charles once again thought it was Berlin, and Tecwen once again did his all-stop signal.
All the noise Tecwen was making started drawing the attention of a contestant named Larry Whitehurst who started to wonder if he was sending Charles a signal. Larry did not know the answer but carefully listened as Charles was checking around all the answers; and when he said Paris, he heard Tecwen's cough which made him suspicious. After saying Paris two more times, and hearing two more coughs from Tecwen, Charles finally went with Paris. This made a total of four coughs and two nose-blows in a single question. Nobody inside the studio was aware that Charles was cheating except for Tom, Larry, Steve Carroll and future contestant Robert Brydges[1].

£1,000,000 (15 of 15) - Not Timed
A number one followed by one hundred zeros is known by what name?
• A: Googol
• B: Megatron
• C: Gigabit
• D: Nanomole
Larry knew the answer before the four choices came up, so he was really able to eavesdrop on the private conversation between Charles and Tecwen[1]. Tecwen once again turned to his left and asked Tom if he knew the answer.
Tom: It's a Googol.
Tecwen: That's what I thought.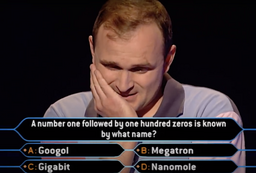 Tecwen now had the million pound answer. Charles thought it was Nanomole. He said that he never heard of a Googol, but Tecwen had, so he coughed. Larry was waiting for Tecwen to cough after Charles said Googol; and as soon as he did, Tecwen coughed and Larry had them red-handed. At the same time, Larry did not want him to cough, but he did because he wanted to confirm his suspicion[1]. Charles then visited all the answers again to check with Tecwen. Although he never heard of a Googol, he was actually thinking it was, even though he just thought it was a Nanomole. As he says Googol again, Tecwen coughs a second time. Chris Tarrant reminded him that he was going for the one he never heard of, just because he never heard of it.
Then, Charles checked all the answers a third time and on Googol, Tecwen delivered. After saying Googol one last time, Charles finally played Googol. Charles asked Chris not to go for a break, but he did. After coming back, Chris recapped exactly how Charles approached the million pound question. He tore up the cheque for £500,000... and announced that he just won a million pounds and said he was the most amazing contestant they've ever had... that is, until they discovered he cheated.
After the show
After the show was over, the team started searching for evidence. They took all the tapes from the cameras and put them all up on a screen. Before long, they noticed that all the coughs were linked to the questions and finally figured out what was going on.
The following week, Charles received a call from Celador Productions. He was told that there were suspicions of the activities he took part in during the recording and the suspicions were referred to the police. Therefore they wouldn't be airing the show or rewarding him with his cheque. Charles obviously said he wasn't doing anything suspicious and said goodbye. During the phone call, Charles didn't feel upset at all. He just thanked them for telling him and hung up, not the upset reaction the Millionaire team was expecting.
Post-WWTBAM
Trial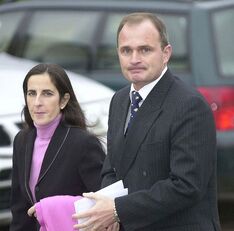 The defendants each pleaded not guilty to the charge of procuring the execution of a valuable security by deception. The Crown Court case was heard by Judge Geoffrey Revlin and became known as "The Millionaire Trial". The case had to be restarted early on when the judge discharged the whole jury after one juror fell ill saying, "I cannot have a jury of only 11 members at the beginning of a trial such as this". The prosecution first accused the Ingrams of using pagers hidden on Charles' body on the first day of filming which would vibrate at the correct answer and introduced phone records from Diana's mobile phone to Whittock's.
The prosecution called a fellow contestant, Larry Whitehurst, who stated that he had been watching Whittock from across the studio in his Fastest Finger First seat, had noticed his pattern of coughing, and had suspicions that Whittock was involved in cheating. He claimed that when it came to the £1 million question, he was waiting for Whittock to cough when "googol" was mentioned; Whittock coughed as he had predicted. Following this, Chris Tarrant was called to the stand. He stated that he had not noticed anything amiss during the filming and had not heard any coughing. Tarrant said that following the win the Ingrams had been behaving "as normal as people who had just won £1m would be in that situation." He also said that he would not have signed the cheque if he had had suspicions of Charles cheating and was "shocked" when he heard about the allegations.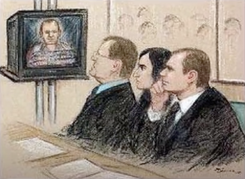 The floor manager stated that the production staff had taken the unusual step of having Charles searched after the recording because they were suspicious he was cheating using hidden pagers, but nothing was found. A sound analyst affirmed that 192 coughs were heard during the filming and the sound supervisor said 19 "significant" coughs had come from near a live microphone which he believed to be one of the FFF microphones on the side where Whittock was sitting. The supervisor also claimed that she had noticed the Ingrams' attitudes change in their dressing rooms after the win going from a mood of elation to them having an argument. Charles took the stand and repudiated allegations of a change in attitude after winning. He claimed he knew all the answers except the final one where he relied on his maths and physics A-levels for the answer. He stated that the only outside interference that had influenced his decision was on question 10 where the audience gasped loudly at one of his proposed answers. When he was shown a recording of question 14 where a cough was heard and followed by a whispered "No!" after Charles had mentioned he was going to give Berlin as his answer, members of the public in the gallery started laughing which led to the judge threatening to clear the courtroom. Charles was asked by Crown Prosecutor Nicholas Hilliard why he changed his mind. He responded by talking about knowing that Paris was a planned city for economic reasons after the Napoleonic Wars. He said he was devastated when he had heard of Diana's calls to Whittock. He also stated that following the allegations becoming public, he had started taking medicine as his car had been vandalised, his cat shot at, and "cheat" shouted at him in public. His commander when he served in Bosnia appeared as a character witness for him and said that Charles was "an officer of the utmost integrity and complete honesty".
Diana then took the stand and stated that she believed that Charles had succeeded by his risk-taking strategy. She also denied claims by the prosecution about using pagers and plotting with Whittock to cough at the right answers. She said that the pager records were from her brother's pager; she claimed that he had "disappeared" owing to issues with banks and was using his pager to keep in contact with her. Diana's brother, Adrian Pollock, did attend the first day of recording, where he was seen using his mobile phone outside the studio three times and was told to stop by production crew.
When he took the stand, Whittock put his coughing down to hay fever and a dust allergy, saying it was a coincidence the coughs coincided with the correct answers. When asked why his cough apparently disappeared when he played his game of Millionaire straight after Charles, Whittock stated he drank several glasses of water during the intermission. He recalled that Tarrant had said to him before filming of his game started, "Don't forget to drink your water and use your lifelines." Following this, Whittock's doctor and a number of his friends took to the stand and affirmed Whittock had a persistent cough and that drinking water did help relieve it. He also stated that the phone call between his and Diana's phones lasted less than five minutes. The defence barrister questioned why Charles would agree to such a quickly devised scheme, particularly as Whittock would have told him might not be reliable as he could cough at any time?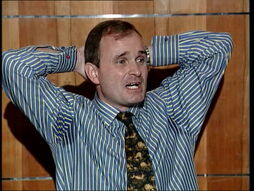 After a delay in the summing up speeches due to coughing jurors, the judge asked the jury if Charles Ingram was "a genuine millionaire or a fraudster". One juror was later discharged for an unknown reason. The jury initially declared that they found Charles and Whittock guilty but Diana not guilty. The judge said that was not an acceptable verdict as all three were co-defendants and the prosecution's case relied on Diana's actions influencing those of Charles and Whittock. After retiring for a second time, the jury declared all three guilty of the charge. The Ingrams were each sentenced to an 18-month suspended sentence and a fine of £15,000 plus £10,000 for costs. Whittock received a 12-month suspended sentence, a £10,000 fine plus a £7,500 costs order.
Appeal
Charles had sued Celador in a civil case for £240,000; however, this was dismissed. Both Ingrams appealed against the fines. The Court of Appeal of England and Wales denied Charles' appeal as not being justified and refused him leave to appeal to the House of Lords; however, Diana's was permitted as she had no financial independence. A subsequent appeal to the European Court of Human Rights allowed for Charles to challenge their defence costs. Again in front of Judge Revlin at the Crown Court, the Ingrams argued in forma pauperis ("in the manner of a pauper") for their costs to be cut. Judge Revlin agreed to cut their defence costs from £65,000 to £30,000 but warned Charles that despite having declared bankruptcy, he faced prison if the fines were not paid. Despite this, in 2016 it was claimed that the Ingrams had paid only £1,240 of the original fines and that the Magistrates Court had reduced the fine to £5,000.
After the Scandal
Following the court case, the Ingrams would be constantly coughed at by members of the public and Charles gained the nickname of "The Coughing Major". They were also subject to a campaign of harassment which involved people vandalising their car and their cat being shot with an air gun. The Army Board requested that Charles resign his commission, which he did. Whittock resigned from his lecturer's job at Pontypridd College and trademarked his name to prevent a company from naming a cough medicine after him. The trademark subsequently expired in 2013 and was declared "dead" in 2014 after not being renewed. Following the judgement, ITV broadcast two documentaries about the case titled Who Wants to Be a Millionaire?: Major Fraud and Who Wants to Steal a Million?.
Years after the court case, a number of journalists have cast doubt on the original verdict citing the inconsistency of the coughs and Tarrant's testimony that he had heard no coughing. In 2015 a book titled Bad Show: The Quiz, the Cough, the Millionaire Major was published claiming there was unseen evidence that proved that the three defendants were innocent. In 2017, a play titled Quiz was released about the case, which was later adapted into a three-part series on ITV in 2020.
Further fraud offences
In late 2003, Ingram and his wife were charged with further fraud offences. On 28 October, Ingram was found guilty at Bournemouth Crown Court of obtaining a pecuniary advantage by deception, and of a second charge of deception, having attempted to claim on an insurance policy after an alleged burglary at his home. Ingram had failed to tell Direct Line Insurance about claims he had made in the three years before he took out the policy in July 2001. The court was told that Ingram had been a "habitual claimant" with Norwich Union after suffering "unfortunate" losses of private possessions.
Christopher Parker, prosecuting, said Ingram switched insurers to Zurich Insurance Group in 1997, after Norwich Union reduced a burglary claim from £19,000 to £9,000, and in 2000 switched again to Direct Line. "He has been ineluctably dishonest", Parker said. "He went to Direct Line and didn't make a disclosure about his claims history because he knew he wouldn't have been insured. It might not have started off as the most monstrous piece of villainy but these things tend to snowball and it all came to a sticky end when he claimed for £30,000." Staff at Direct Line were already "suspicious" about Ingram's £30,000 burglary claim but decided to investigate only after reading newspaper coverage about his questionable win on Millionaire.
Ingram was given a conditional discharge on the charge of fraudulently claiming £30,000 on insurance. The judge told Ingram he took into account "the punishment [Ingram had] brought upon [himself] and [his] dire financial state" and rejected an alternative option of community service after Ingram told a probation officer he feared other criminals would bully him.
Assault of 13 year old boy
On April 30th 2006, Charles Ingram jogged through the village of Urchfont, Wilts, past a group of six youths, who made fun of him by coughing. One of the boys then aimed a single wet cough into his face, which angered Ingram. Furious, he grabbed the boy by the shirt around his neck and said, "if you do that again you'll regret it".
The police were informed about this incident. In evidence via video link, the boy said: "I thought it would be funny if I coughed. Then he turned around, came back and grabbed me by the shirt around my neck and said, 'if you do that again you'll regret it'. I was scared and shocked." The boy had also claimed he was pushed against a wall but under cross-examination, admitted this was not the case.
Ingram admitted grabbing the boy but denied assault, claiming that he was intimidated by the gang. He also said that his family was subjected to about 60 acts of assault, aggression, abuse and vandalism for five years. He told the court such simple pleasures as a cinema outing were impossible because of the noise of people coughing. After the verdict, Ingram said outside court: "I simply don't understand why the magistrates found me guilty and frankly I'm not only devastated, I find it incredulous."
Life away from crime
In 2006, Ingram became an English novelist. He has written two novels: The Network (published on April 27th, 2006) and Deep Siege (published on October 8th, 2007).
In 2010, Charles lost three of his toes in a freak accident, when they were ripped off through his Wellington boots by the steel blades of a lawn-mower.
In September 2013, Ingram created a Twitter account, which he still uses to this day.
In 2016, the Ingrams started selling jewellery on a market stall, with homemade brooches sometimes selling for £5, and necklaces for up to £40. The market stall is regularly taken to country fairs and the like, often set up in marquees at events in Frampton-upon-Severn.
In 2018, Charles and Diana had to sell off their country home for £450,000.
In April 2020, he praised the 2020 series "Quiz", which dramatised the 2001 controversy. He called the series "terrifyingly accurate and oh yes, horribly cringeworthy", and said he was floored by the talent. He also went on This Morning with his wife Diana, where they once again claimed to be innocent.
Speaking to a fan on Twitter, Charles admitted that he still gets harassed and that he lost his job in the army. However, he also stated that he has no regrets about going on the show, and has even considered potentially returning for a rematch, saying "Throw in an independent adjudicator for questions and it's game on. Someone suggested doubling the money too…". Charles and Diana recently applied for an appeal.
Television appearances
The Ingrams have featured on numerous television shows in the UK and overseas including:
Have I Been Here Before? Series 2 – Summer 06 TBC – ITV1;
Big Brother's Big Mouth with Russell Brand - 7 Jul 06 - E4, Sky 140;
The Good Day Show with Tracy Falkes - 13 Jun 06 - Legal TV, Sky 885;
Celebrity Weakest Link Couples Special - 14 Jan 06 - BBC1;
Heads Up With Richard Herring – 10 Nov 05 – Poker Zone, Sky 226;
Hell's Kitchen - 23 Apr 05 - ITV1 & ITV2;
The Games - 2 Apr 05 - Channel 4;
Friday Night Project - 23 Feb 05 - Channel 4;
The Vera Show - 8 Sep 04 - Austria ORF2;
Hell's Kitchen - 30 May 04 - ITV1;
Jack Dee Live At The Apollo - 26 May 04 - BBC1;
Fear Factor - 8 to 14 May 04 - Sky One, Sky 106 (Winner);
The Games - 9 Jan-18 Apr - Channel 4 & E4;
Celebrity Poker Club - 18 to 19 Mar 04 - Challenge TV Sky 121;
This Morning, Regression - 25 Feb 04 - ITV1;
100 Greatest TV Moments - 31 Dec 03 - Channel 4 & E4;
Real Story with Fiona Bruce - 24 Nov 03 - BBC1 & BBC3;
TV Cheats - 22 Nov 03 - ITV1;
GMTV Today - 12 Nov 03 - GMTV;
Celebrity Wife Swap - 11 to 16 Nov 03 - Channel 4;
Richard and Judy - 11 Nov 03 - Channel 4;
This Morning (TV Quick Awards) - 9 Sep 03 - ITV1;
This Morning - 20 Aug 03 - ITV1;
Yes/No Quiz Show - 13 Aug 03 - Bravo TV, Sky 124;
This Morning - 5 Aug 03 - ITV1;
19 Keys - 29 Jun 03 - Channel 5;
This Morning - 26 Jun 03 - ITV1;
Tonight with Jonathan Ross - 13 Jun 03 - BBC1;
Tonight with Trevor McDonald Part 2 - 9 May 03 - ITV1;
Nationwide USA - 2 Hour Special - 8 May 03 - ABC;
Hard Talk - 23 Apr 03 - BBC News 24 & BBC World;
This Morning - 23 Apr 03 - ITV1;
Who Wants To Be A Millionaire Programme Special - 21 Apr 03 - ITV2;
Tonight with Trevor McDonald Part 1 - 21 Apr 03 - ITV1;
The John Daley Show - 18 Apr 03 - BBC Northern Ireland;
GMTV Today - 15 Apr 03 - GMTV.
Legacy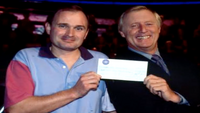 Charles Ingram has been widely regarded as the most infamous contestant on Who Wants To Be A Millionaire?, and is considered one of the most infamous game show contestants in history. Nevertheless, despite the debate that surrounds him and the Millionaire scandal, Ingram and his wife still have many admirers and followers who claim they were innocent all along.
Since his famous Millionaire appearance, Ingram has gone on several other game shows, most notably appearing on The Weakest Link with his wife Diana. During his time on the show, Anne jokingly referred to "the dashing young major with a throat infection", and one question posed to him and Diana asked "In classical music what 'C' is the act of throat clearing which members of the audience are asked to try to avoid?", the answer being "coughing".
Similar to his fans and supporters, Ingram considers him and his wife to be innocent of all charges thrown at them over the years, and constantly claims on social media and on interviews that they didn't cheat. On Twitter, he has tweeted back at people who have harassed him, and branded them as "foolish". He has also dismissed them as "trolls", and has referred to the claim of him cheating as a "nasty allegation".
Jeremy also joked about the scandal on the show in 2019, when an audience member began coughing while he was preparing to read the next question. Jeremy joked that they were supposed to start coughing after he had read the question.
On April 17th 2020, new Who Wants to Be a Millionaire? host Jeremy Clarkson indirectly referred to Ingram in a Twitter video. He revealed that he would be hosting an online pub quiz for his followers, and joked that they didn't even have to cough to cheat.
The 2020 ITV drama series Quiz re-introduced the Ingrams and the Millionaire scandal to a new generation, which caused him to gain new fans, but also get new people who think he was guilty. The series was also the US audience's first introduction to the scandal, mainly because it was overshadowed at the time by the 9/11 attacks.
Quotes
| | | |
| --- | --- | --- |
| " | God, no! | " |
| | ~ Charles Ingram after the klaxon called time | |
| | | |
| --- | --- | --- |
| " | I'm gonna go for Craig David. | " |
| | ~ One of Charles Ingram's most famous quotes | |
| | | |
| --- | --- | --- |
| " | I'm not sure I can go, I just don't think I can do this one. God... I don't think It's a megatron. And I have to say, I haven't, I don't think I've heard of a googol. By process of elimination, I actually think it's a googol, even though I don't know what a googol is. | " |
| | ~ Charles Ingram on the final question | |
| | | |
| --- | --- | --- |
| " | I completely refute that obviously. | " |
| | ~ Charles Ingram after being accused of cheating on the show, two hours after he won the million. | |
| | | |
| --- | --- | --- |
| " | I simply don't understand why the magistrates found me guilty and frankly I'm not only devastated, I find it incredulous. | " |
| | ~ Charles Ingram after the trial | |
| | | |
| --- | --- | --- |
| " | I very much regret that the pressures associated with recent events have made it impossible for me to complete my full term of military service, as I had hitherto envisaged. The idea that Diana and I will be able to live a life of ease without obtaining future employment is, I am afraid, an illusion. | " |
| | ~ Charles Ingram about leaving the Army | |
| | | |
| --- | --- | --- |
| " | I did not cheat, if I can use that very firm expression to cover everything. I can't say that there wasn't coughing going on, but I did not either hear or use coughing as any form of mechanism for being able to answer those questions. | " |
| | ~ Charles Ingram claiming to not have cheated during an interview | |
| | | |
| --- | --- | --- |
| " | You do that again and you will regret it. | " |
| | ~ Charles Ingram to the 13 year boy he assaulted after being mocked by him | |
| | | |
| --- | --- | --- |
| " | I do not flap! I just like to get things done at the right time. | " |
| | ~ Charles Ingram on "Wife Swap" | |
| | | |
| --- | --- | --- |
| " | WOW. The cast, the story, the scenes, simply brilliant. Terrifyingly accurate and oh yes, horribly cringeworthy. Floored by the pure talent on show tonight. Well done too to ITV. Gutsy. | " |
| | ~ Charles Ingram's thoughts on the ITV drama "Quiz", which was based on the scandal | |
| | | |
| --- | --- | --- |
| " | There are about 20 nasty, unreasonable or dishonest people around and about. If you don't stop your ugly behaviour under disguise I will screenshot and out you. I know who you are. You're not as smart and bullet-proof as you think. | " |
| | ~ Charles Ingram on Twitter | |
| | | |
| --- | --- | --- |
| " | Why don't you spare us the monotony of your defensive, boring and repetitive tweets, and simply read Bad Show? The truth will out, and you will look very foolish. We cannot wait. | " |
| | ~ Charles Ingram in a tweet | |
| | | |
| --- | --- | --- |
| " | Tarrant is not the person people think he is. TV does that. He suffers from delusions of grandeur and despite no proof I cheated he keeps harping on to protect his mats. I'm sad for him. We were good until he was told otherwise. Tarrant wants to protect his legacy, his team, and the integrity of the UK production. I get that, but there is the more important issue of justice..., including all public that spent millions phoning and appeared. Who protects us? Tarrant should have been a defence witness. I think he's proven he will do anything to protect his legacy, the famed UK production and his 'family' regardless of what they have done. It says much that he feels no responsibility toward the people who apply and appear on the show. | " |
| | ~ Charles Ingram's rant about Chris Tarrant on Twitter | |
| | | |
| --- | --- | --- |
| " | For drama, I think. I'd never heard of Googol - relatively easy but stressful process of elimination. They tell you to spend as long as you like and I wanted to think without interruption. It's usually cut for broadcast based on numbers of Q's otherwise boring. | " |
| | ~ Charles Ingram explaining why he changed his final answer on the last question | |
| | | |
| --- | --- | --- |
| " | It's easier at home but two are tiny (milli, micro, nano, pico...) and one is not big enough, mega, so it has to be googol. What I was saying and what I was thinking... It's not a crime. Usually you'd watch cut version. Many would say not a difficult £1m question. | " |
| | ~ Charles Ingram about the final question and why he chose googol | |
| | | |
| --- | --- | --- |
| " | I think they should be sports questions, maybe some history, geography and science. No contemporary music or TV, because they're my favourites. | " |
| | ~ Charles Ingram's reply to Brian McFadden's tweet about giving Ingram another chance on Millionaire without randomly selected questions | |
| | | |
| --- | --- | --- |
| " | THANK YOU to all that have sent such warm messages since Quiz last week. It doesn't matter how often they grandstand or what they've done, they cannot make their nasty allegation true. It is complex, consuming & costly, but we will now prove our innocence. We all want answers. | " |
| | ~ Charles Ingram thanking his fans for sending him "warm messages" | |
| | | |
| --- | --- | --- |
| " | I would prefer to go dark on this case but the repeated hypocrisy and gaslighting by Mr Tarrant and some Celador employees across the media, and their destructive influence on my family and I, are too much to bear. Major Fraud & Final Act in 2003 were made by Celador, not TWTM. Mr Smith testified filming had begun. It was much worse than the Prosecution case, it was their spin. Speculation was portrayed as fact, police & Bashir abused. They never complained about the absence of Defence. The tape broadcast on Major Fraud & Final Act, sold across the UK & worldwide, and played relentlessly, was unique. No accurate, fair or honest explanation has ever been given to the public regarding its production relative to normal broadcasts. At best this is disengenuous. So, Quiz was fair unlike some suggest. The first two episodes laid bare the Prosecutuon's case entirely circumstantial case, with the third providing the Defence case. For the first time, & after all Celador has done, people were offered true events but some don't like it. | " |
| | ~ Charles Ingram's tweets about "repeated hypocrisy and gaslighting" | |
Gallery
Videos
In popular culture
His cheating scandal inspired the Indian novel Q & A, which in turn inspired the hit 2009 movie Slumdog Millionaire.
Trivia and Notes
To date as of now, Charles Ingram is the last UK contestant to be stripped of his prize money, the previous three contestants were Neil Muir, Sheridan Booth and Andrew Lavelle - who were all stripped of their prize money for having criminal records.
Charles Ingram and Diana currently live in Bath and sell custom jewellery.
In 2010, Charles Ingram lost three toes on his left foot in an incident involving a lawnmower.
It's often believed that Charles Ingram would've gotten away with it had he not gone for the million. One member of the audience at the time, did suggest that had he walked away on the £500,000 question, he might not have gained such notoriety.
On the 2020 television series "Quiz", Charles Ingram was portrayed by Matthew MacFadyen.
This scheme of using 4 vibrating message pagers (each corresponding to answers A, B, C or D) was originally going to be used to help Charles Ingram cheat his way to the million when he was in the hot seat before the cheats dropped the plan as they thought it would be 'too risky'.
Charles Ingram's famous second night on Millionaire was on September 10th, 2001, a day before the terrorist attacks on September 11, 2001. The episode featuring Ingram wasn't aired, but footage from it was included in the documentary "Major Fraud".
Sources